Schedule an Appointment
Meet Our Lexington, MA Dentists
Zori Rabinovitz D.M.D., M.S.
Diplomate, American Board of Periodontology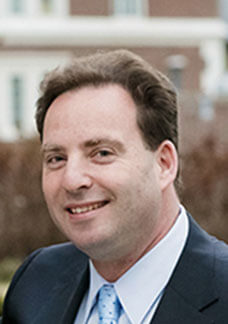 The field of periodontics and dental implants continues to advance, offering patients new and better treatment options. Patients' quality of life improves greatly when they are able to regain optimal function and a more attractive appearance.
I combine two aspects of my professional life as a periodontist and implantologist to offer the best and most comprehensive care to my patients. As an assistant professor at Boston University Goldman School of Dental Medicine, I am exposed to the most recent applications of research. In that environment, I have the opportunity to exchange ideas and experiences with research colleagues on the cutting edge of this work. In addition, I am involved in several clinical research papers myself.
I believe in a team approach to creating and implementing sound treatment plans by collaborating with patients, their dentists, and other medical and dental colleagues. Furthermore, I believe that obtaining oral health in my patients will benefit their overall systemic health. In fact, the National Institutes of Health have recently identified a link between periodontal disease and heart disease. I am committed to passing along my knowledge base to other dentists through my lectures and study club. Finally, I feel blessed to be part of a profession that constantly improves on the treatment choices that truly enhance our patients' well-being.
Meet Our Other Dentists
Meet Dr. Molina Meet Dr. Alper
Meet Dr. Exarchos